Board Members
Linda Whitlock – President (Founder)
Delvin Whitlock – Vice-President/Co-Founder
Delvin Whitlock, II
June Mitchell-Branch
Norma Wells-Green
Barbara Tibbs
William Harris
Medical Advisory Board
Dr. David Powell – Virginia Oncology (Williamsburg)
Dr. Eric Feliberti – Eastern Virginia Medical School (EVMS)
Jean Richardson-Smith – Portsmouth Naval Hospital
Dr. Julia Stevenson – Cardinal Plastic Surgery (Portsmouth)
Dr. Ligeng Tian – Virginia Oncology (Hampton)
Dr. Kelley Allison – Dorothy Hoefer Center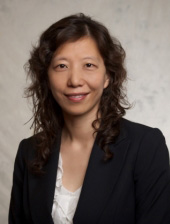 Dr. Ligeng Tian
Dr. Tian is board certified in Internal Medicine. She received her medical degree from Beijing Medical University, China and her Doctor of Philosophy in Molecular Biology & Genetics from Weill Graduate School of Cornell University, New York. Tian completed her Internal Medicine Residency at Long Island Jewish Medical Center of Albert Einstein College of Medicine, New York, and her Medical Oncology/Hematology Fellowship at Yale Medical School, Connecticut.
During her time at Yale, Dr. Tian participated in several clinical research studies. Her study showed that bone marrow findings correlate poorly with the disease activity in hemophagoytic lymphohistiocytosis (HLH). She also participated in phase I clinical trials in hematologist malignancies, as well as teaching at Yale medical school. She is the author of numerous publications, abstracts and book chapters on topics in Hematology and Oncology.
Dr. Tian's is a member of several professional organizations, including the American Society of Clinical Oncology and American Society of Hematology. Dr. Tian's particular clinical interests include providing personalized cancer care to patients with lung cancer and hematology.
During her free time, Dr. Tian enjoys spending time with her family, traveling and cooking.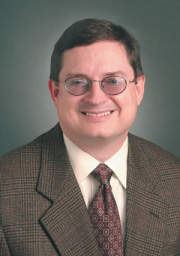 Dr. David Powell
Dr. Powell is board certified in Medical Oncology, Hematology and Internal Medicine. Prior to joining Virginia Oncology Associates, he served as a Major for the US Air Force Medical Corp. His last duty station was Wright-Patterson AFB Medical Center, where he served as Chief of Hematology and Oncology. Dr. Powell was also Assistant Professor of Medicine at both Wright State University and F. Hebert Schools of Medicine. He received his Master's Degree in Biology from Old Dominion University and his Medical Doctor degree at Eastern Virginia Medical School. Dr. Powell completed his internship and residency in Internal Medicine at Keesler Medical Center, Keesler AFB, Biloxi, MS; he completed his Oncology/Hematology fellowship at Lackland Air Force Base's Wilford Hall Medical Center.
Dr. Powell has served as co- and principal investigator for US Oncology, Cooperative Group and pharmaceutical clinical research studies. He is an active member of the American College of Physicians and the American Society of Clinical Oncology.
In his personal time, Dr. Powell enjoys spending quality time with his wife and son.