Dr. Stevenson gave a wonderful and informative presentation during our 7th Spirit of Hope Dinner Dance about the origins of plastic surgery and patient's rights to receive this care.  Linda and Delvin Whitlock (President & Vice-President, Pink Perseverance, Inc.) presented Dr. Stevenson with their official Pink Perseverance Pink Heart to show their gratitude.
Dr. Stevenson is a native of Columbus, OH. She is grateful for a loving and supportive family and community of friends. The educational opportunities she received through the Columbus Public Schools, the Columbus School for Girls and her church community has provided a good foundation for living.
She graduated Summa Cum Laude from Hampton University with a degree in Biology and earned her medical doctorate at the Pennsylvania State University College of Medicine in Hershey, PA. After completion of her medical education, she completed a rigorous plastic surgery residency at Penn State Hershy and was the 1st African-American to graduate from the distinguished program.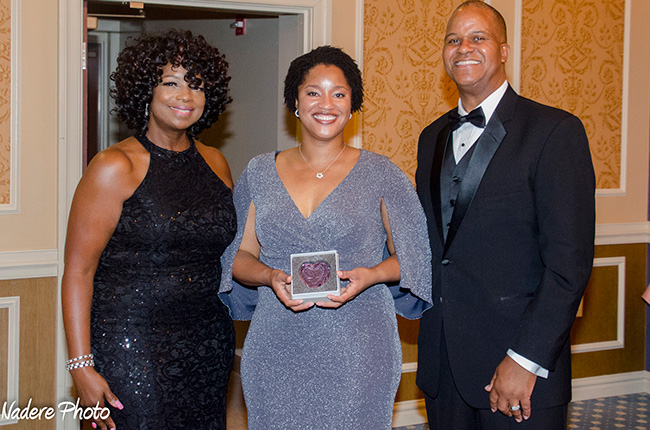 We are a 501(c)(3), non-profit breast cancer awareness organization dedicated to talking to women and their families about the importance of taking control of their breast health.
Pink Perseverance offers many great programs for you. Please take a look at our offerings and see how we can help!
Pink Perseverance, Inc. P. O. Box 7064 Hampton, Va 23666
(757) 218-5176
info@pinkperseverance.com